Dr.

Nachman Brautbar M.D.
Medical Expert – Practicing Physician – University Professor
Establishing Causation
Providing Scientific Evidence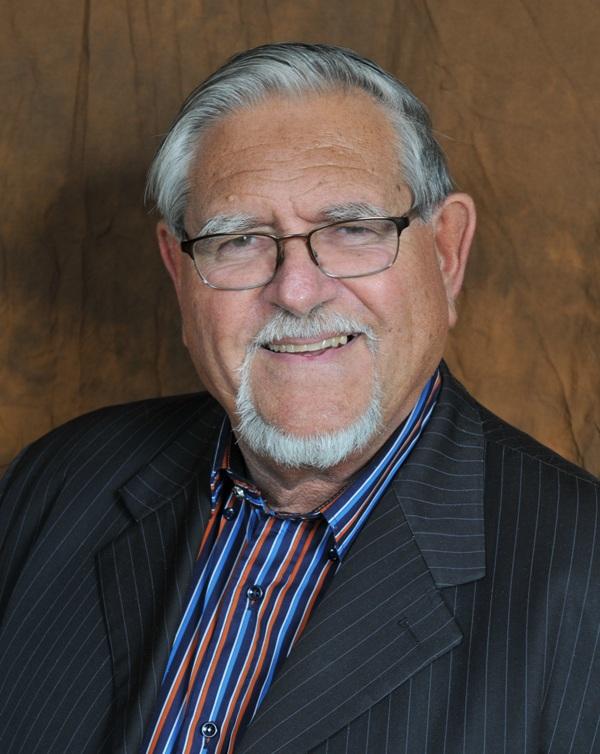 MEDICAL EXPERT WITNESS Since 1980 WITH OVER 40 YEARS OF EXPERIENCE PRACTICING MEDICINE
Dr. Brautbar is a medical expert and is board certified in internal medicine, forensic medicine and nephrology, with a specialization in toxicology.
Dr. Brautbar has extensive experience as a practicing physician, expert witness, and consultant, and in that capacity, he is available to provide case analysis, depositions, trial testimony, hazard analysis, risk assessment, cause and effect relationship, forensic and independent medical examination, record review and scientific research.
Areas of Specialization & Expertise
Medical & Forensic Support Services
Medical Expert Opinion & Testimony
Comprehensive Review of Medical Records, Depositions, Statements, Reports, Material Safety Data Sheets, & Environmental Data (Narrative & Chronology)
Meticulous Analysis of All Information to Determine Cause & Effect Relationship
Extensive Literature Searches to Prove or Disprove Causation & Provide Scientific Evidence
Comprehensive Reports / Statements / Affidavits
Case Analysis, Planning, & Recommendations
Examination of Patients
Evaluation of Publications Authored by Opposing Experts
Preparation of Deposition Questions for Opposing Experts
Educating the Parties on Medical Causation
About Forensic Toxicology
What is forensic toxicology?
To understand forensic toxicology, we will examine the meaning of forensic and the meaning of toxicology. Forensic means the application of science to decide questions arising from crime or litigation. The origin of the word forensic comes from the Latin "of legal proceedings". Forensic medicine is medicine in its relation to law. Toxicology means the study of the nature, effects, and detection of poisons and the treatment of poisoning The Forensic Toxicologist applies the science of poisons to the law.
A Leader In The Industry
Dr. Brautbar is a board-certified internist and nephrologist and certified in forensic medicine. If you are interested in retaining Dr. Brautbar for forensic and expert witness testimony services, please submit the Contact Form.
Information About Dr. Brautbar, M.D.
Dr. Brautbar has extensive experience in establishing or disputing causation based on evaluation of discovery evidence and application of recognized scientific evidence.
Dr. Brautbar is board-certified in internal medicine, nephrology, and forensic medicine, with a specialization in toxicology.
Dr. Brautbar has provided expert medical opinion and scientific evidence in product liability and toxic tort cases throughout the United States. He has been qualified as a expert in Toxicology and Internal Medicine Nephrology Pharmacology in over 60 court testimonials
Dr. Brautbar is a Clinical Professor of Medicine at USC School of Medicine, Department of Medicine, and has served as Chairman and Vice-Chairman of the Department of Medicine at the Queen of Angels/Hollywood Presbyterian Medical Center
Dr. Brautbar teaches medicine nationally and internationally and has published over 240 scientific peer reviewed papers, abstracts and book chapters.
Dr. Brautbar has testified on behalf of the people of California on issues of Toxicology in both state senate and congress
Dr. Brautbar has testified in the United states senate on issues of Toxicology.
Dr. Brautbar was the treating physician of the first cases of the famous Hinkley water contamination case, which is known as the movie Erin Brockovich.
Dr. Brautbar is a frequent speaker on local and national TV on toxicology issues such as mercury, lead and asbestos.
Dr. Brautbar has been awarded a certificate of recognition by the city of Los Angeles for his contributions to the teaching and research of medicine.
Dr. Brautbar is the co-chair of the Education Committee of the California Society of Industrial Medicine and Surgery (CSIMS).
Dr. Brautbar taught state court judges at the National Judicial College on medical causation and was the reviewer of the chapter on medical causation and toxicology for the 2000 manual on Scientific Evidence to Federal Judges.
What Our Satisfied Clients Have To Say.
I would like to thank you (Dr. Brautbar) for being a part of the Hinkley groundwater contamination case which is now being presented in the movie entitled Erin Brockovich.
Read More…
I want to thank you on behalf of the people of California. Your hours of hard work and invaluable council brought success…
Thank you for your interest in retaining Dr. Brautbar. Please provide the following information.
CA Office: (323) 634-6500
Nachman Brautbar, M.D.
California Office:
1818 S. Western Ave., Suite 505
Los Angeles, CA, 90006 United States